Part of Times•Shamrock Communications Offering Comprehensive Solutions for Your Advertising Needs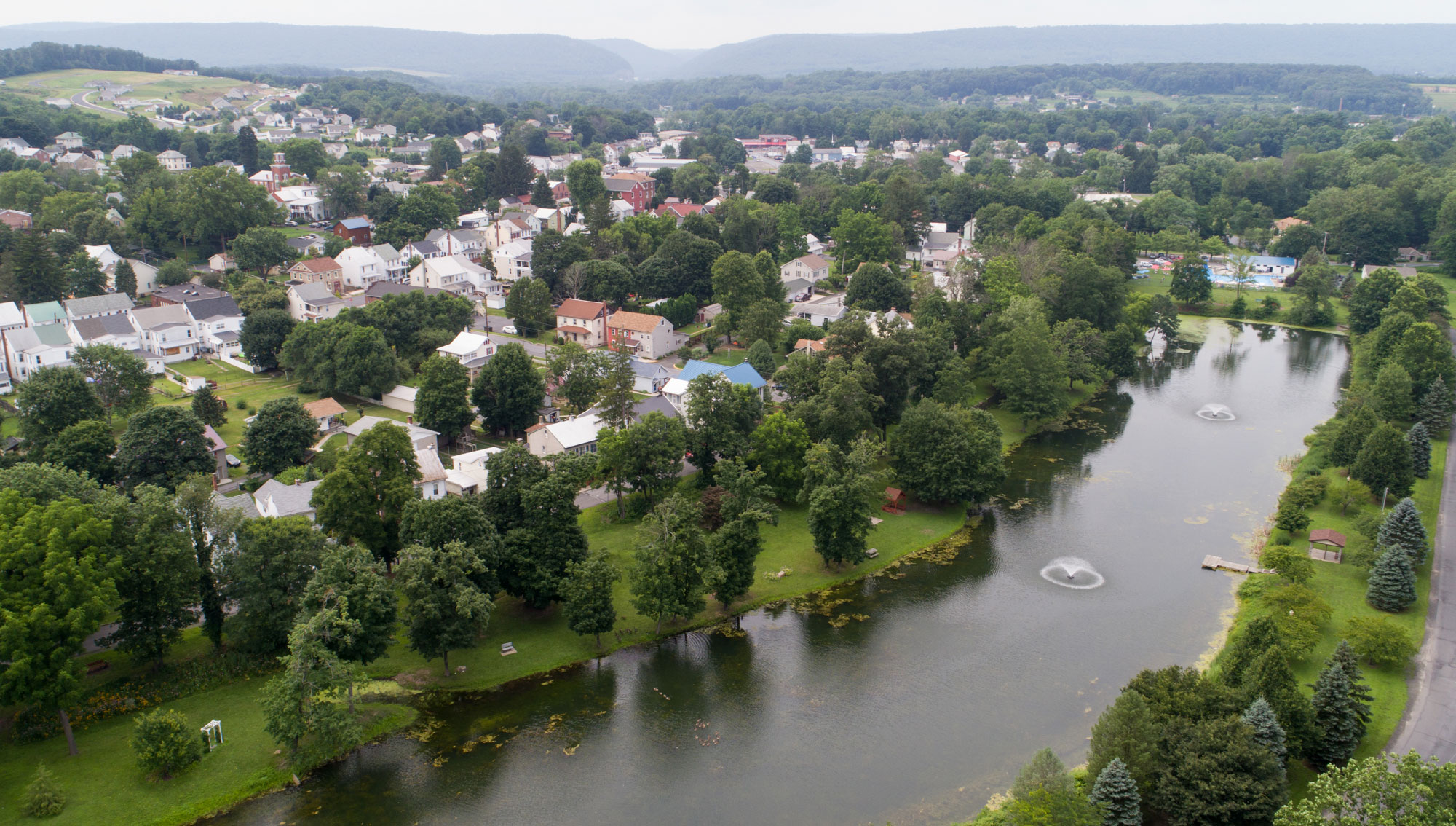 Effective Marketing and Advertising Solutions for Every Business
Advertising Plans
Multiple plans that work for businesses of any size.
Graphics
An award-winning graphic arts department to make your advertisements stand out and get results.
News Notes
3″ x 3″ full-color adhesive ad placed above the fold on the front page
Preprints / Inserts
We can design, print and deliver your message to over 63,000 daily adult readers.
Special Sections
Monthly and annual special sections targeted toward a specific audience.
Sponsorship
Sponsor specific content that dovetails with your product or services.
Schuylkill Living Magazine:
A full-color glossy publication: it provides an interesting look at life in Schuylkill County.
Published since 1997, the quarterly magazine showcases the area: people, places, cultural and social events, and interesting aspects of life in this part of Pennsylvania… the hard coal region.
Between the pages of Schuylkill Living Magazine, you'll find fascinating stories about local people, successful businesses, county government, and the issues that affect the region today.
Every colorful issue also contains lots of photos of the county as it stands today, and historical articles about what life was like in the coal region in years past.
Month
Spring
Summer
Fall
Winter
Publication Date
February
May
August
November
Issue Deadline
January 12
April 6
July 6
October 5
Republican Herald
111 Mahantongo Street
Pottsville PA 17901
Mike Joyce
Director of Advertising
P) 570-628-6049
mjoyce@republicanherald.com
Aimee Eckley
Director of Interactive Media
P) 570-628-6052
aeckley@republicanherald.com
Dawn Fisher
Sales Consultant – Autos
P) 570-628-6053
dfisher@republicanherald.com
Cathy Miller
Sales Consultant – Vendor Sections / New Business
P) 570-628-6063
cmiller@republicanherald.com
Ronda Imschweiler
Sales Consultant – Pottsville Area
P)570-628-6054
rimschweiler@republicanherald.com
Cathy Scheipe
Sales Consultant – Minersville, Pine Grove, Valley View, St. Clair, Hegins Areas
P) 570-628-6057
cscheipe@republicanherald.com
Denna Styka
Sales Consultant – Frackville, Mahanoy City, Shenandoah, Ashland Areas
P) 570-628-6248
dstyka@republicanherald.com
Leslie Wagner
Sales Consultant – Schuylkill Haven, Orwigsburg, Hamburg Area
P) 570-628-6061
lwagner@republicanherald.com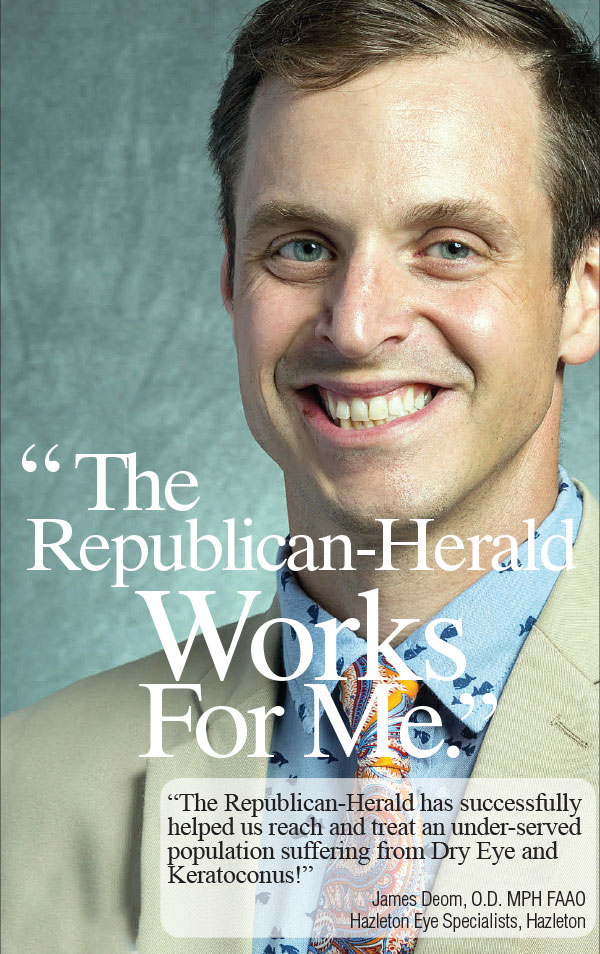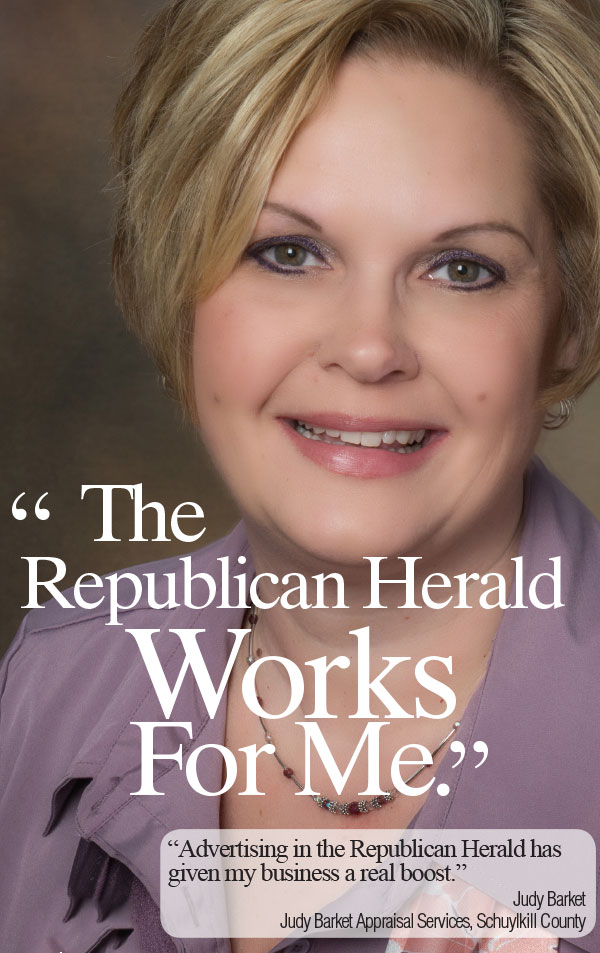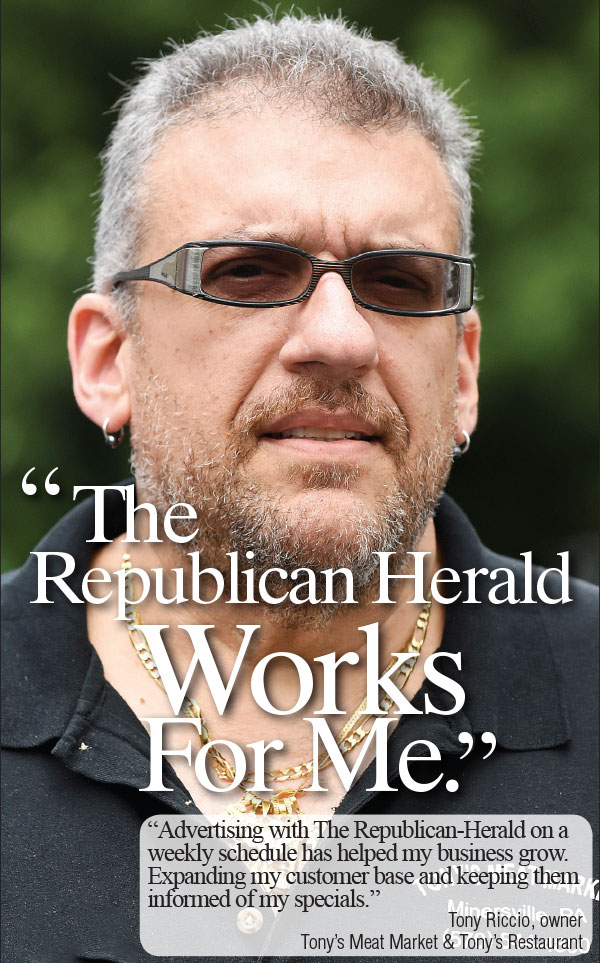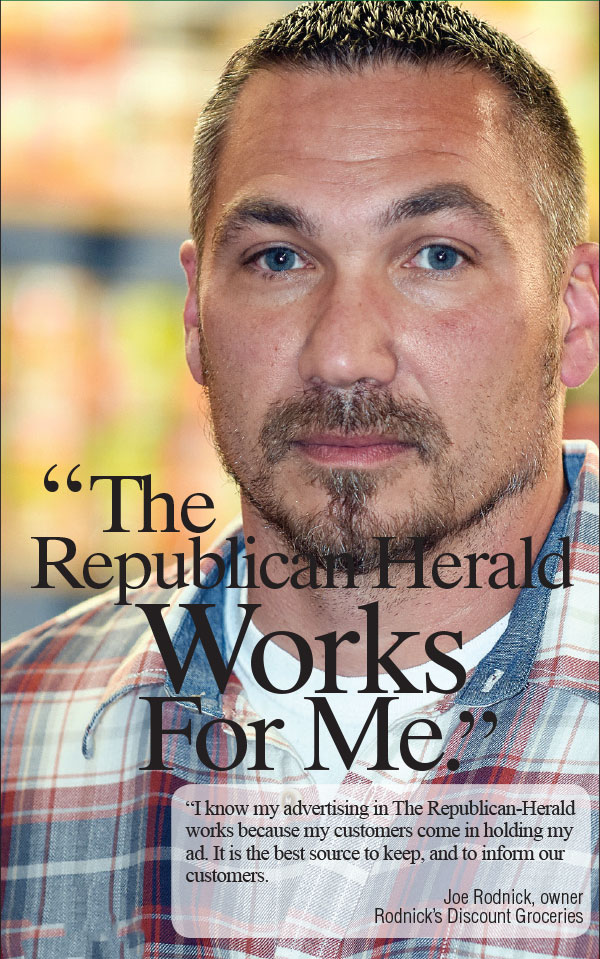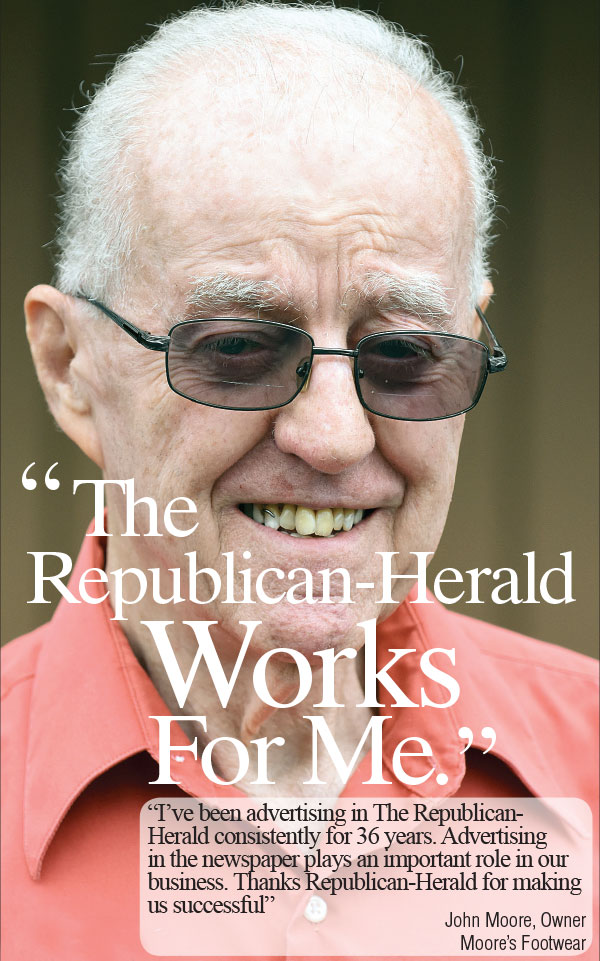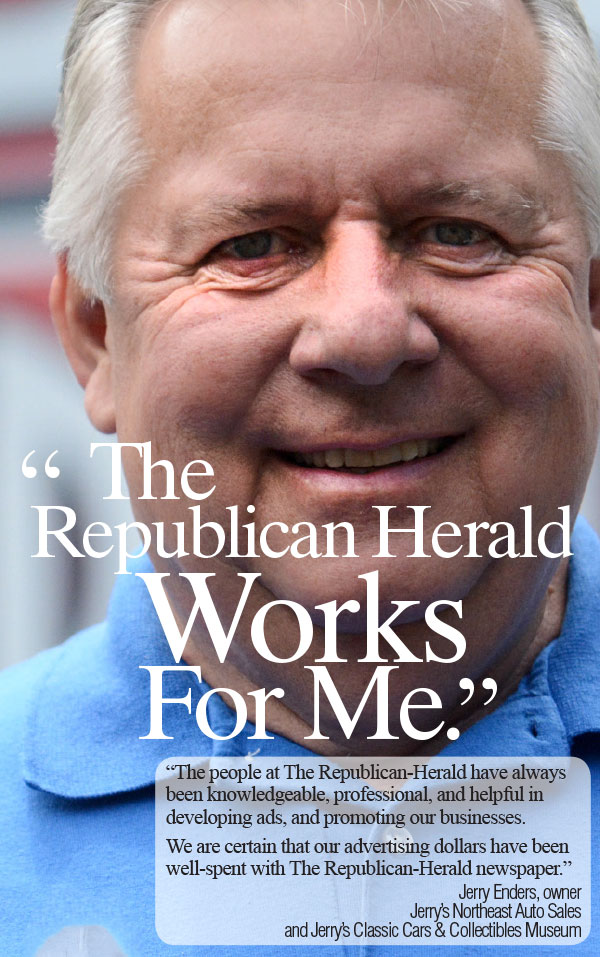 AUGUST
Estate Tab (t)
Published: August 10
Deadline: August 1
Football (t)
Published: August 20
Deadline: August 4
Fall Home Improvement (t)
Published: August 31
Deadline: August 22
SEPTEMBER
Church Directory (4"x11")
Published: September 1
Deadline: August 1
Senior Living (t)
Published: September 7
Deadline: August 29
United Way (t)
Published: September 8
Deadline: August 25
Local Professionals (t)
Published: September 28
Deadline: September 15
OCTOBER
Cancer Awareness (t)
Published: October 5
Deadline: September 26
Most Wanted (t)
Published: October 19
Deadline: October 10
NOVEMBER
Education Guide (t)
Published: November 5
Deadline: October 27
Senior Living (t)
Published: November 16 Deadline: November 7
Christmas Gift Guide (t)
Published: November 19
Deadline: November 10
DECEMBER
Christmas Gift Guide II (t)
Published: December 1
Deadline: November 21
Holiday Songbook (t)
Published: December 10
Deadline: November 30
Last Minute Gift Guide (t)
Published: December 14
Deadline: December 1 2017